Product fetishism
for an exclusive culinary
on the plate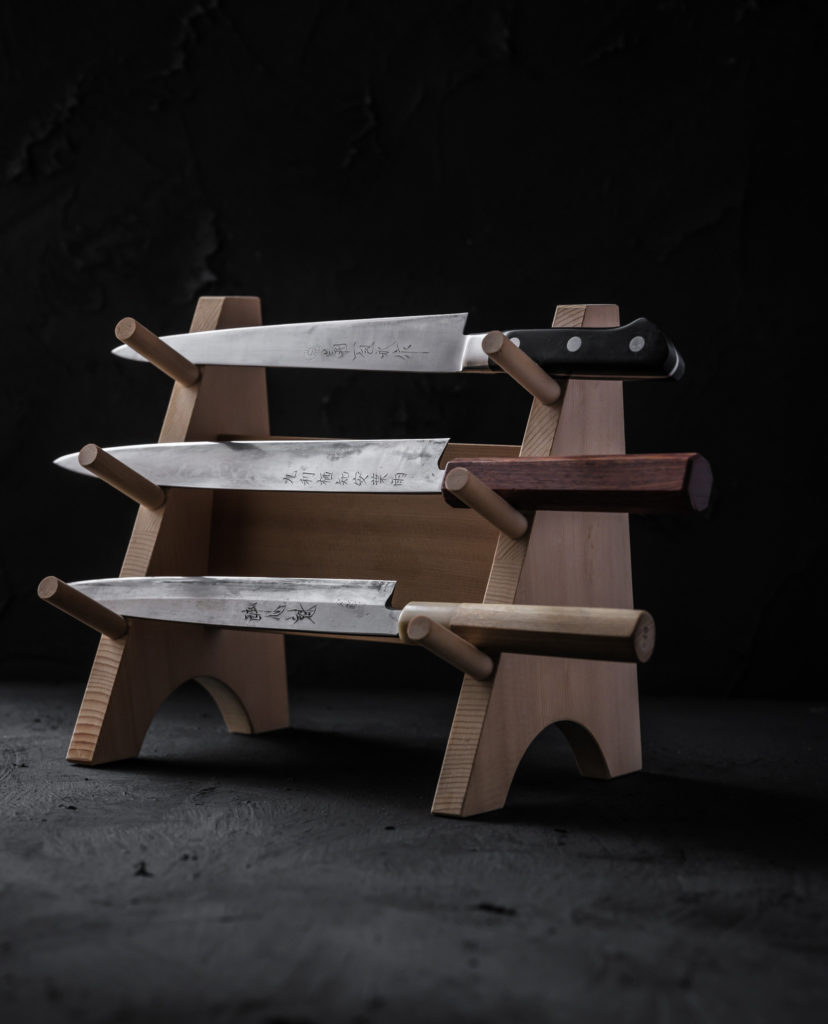 Inspired by the delicate culinary culture of Japanese cuisine, Bau developed his own culinary signature, which combines both culinary worlds in a contemporary way.
This reveals his perfect style, which finds its perfection in the symbiosis of French haute cuisine and Japanese kaiseki cuisine.
The straightforward perfection does not begin with the presentation of the culinary taste pictures on the plate. Perfection begins with the uncompromising quality of the most precious products, whose authenticity completes the overall picture. In doing so, Bau spares no effort or expense to tastefully unite the world's first-class products in Perl-Nennig. 
Perfection and precision in the quality of his craft are at the origin of his culinary works, while his unconditional attention to detail can be found as an essential guide in all dishes. Thus present flavorful compositions that invite his guests to happiness. 
Passionate hosts, familiar ambience & pleasurable experiences
"Cosmopolitan creations, united divergences & lightness".
"Sensual perfection that makes happy".
"Culinary Journey to Inspiring Destinations."
The legendary Bau.style is reflected not only in the culinary works, but also in the personal atmosphere that lovingly surrounds the ambience. Thus, the refined details - such as Bau's self-created playlist - invite you to feel relaxed and at ease.
The perfect moment of pleasure is revealed not only by the unique cuisine and courteous service, but above all by cordiality, attention and the personal meeting.
His unleashed passion, in addition to creating a unique culinary journey of discovery, is especially his passionate hospitality. Thus, Christian Bau's philosophy is to immerse his guests in his inspiring world thanks to the perfection of culinary and welcoming culture, where cultural facets come together to form a sensual overall picture. In doing so, Christian Bau's warm personality reveals itself both in the warm radiance of the culinary temple and in the personal encounter in which guests are invited to be happy.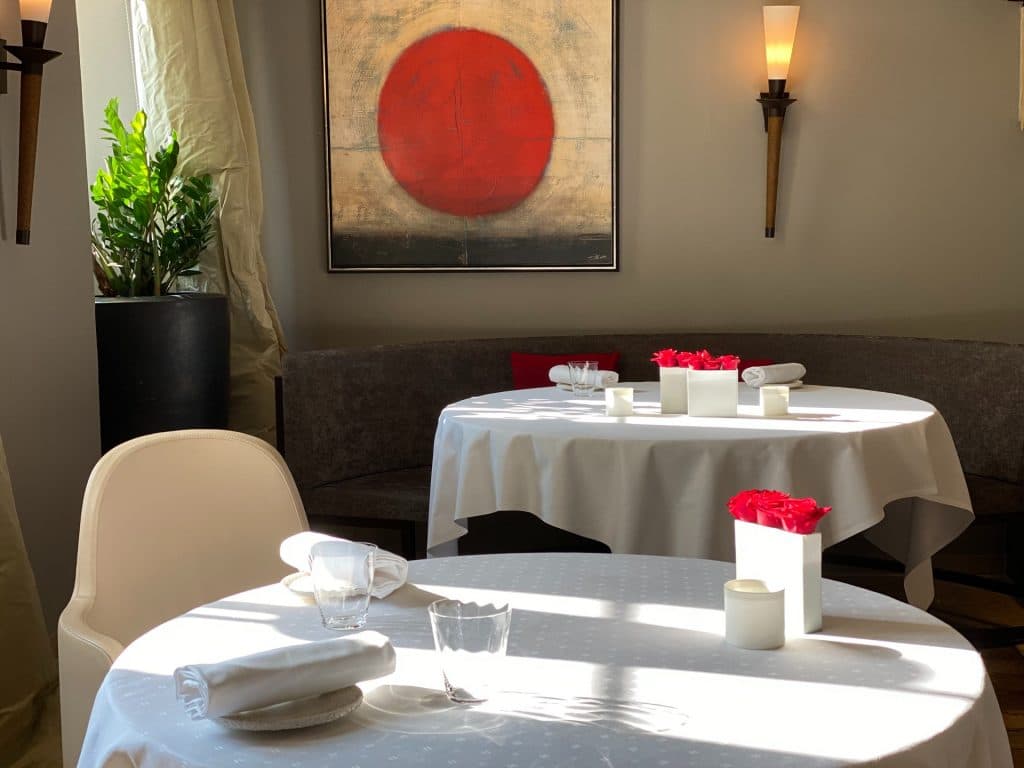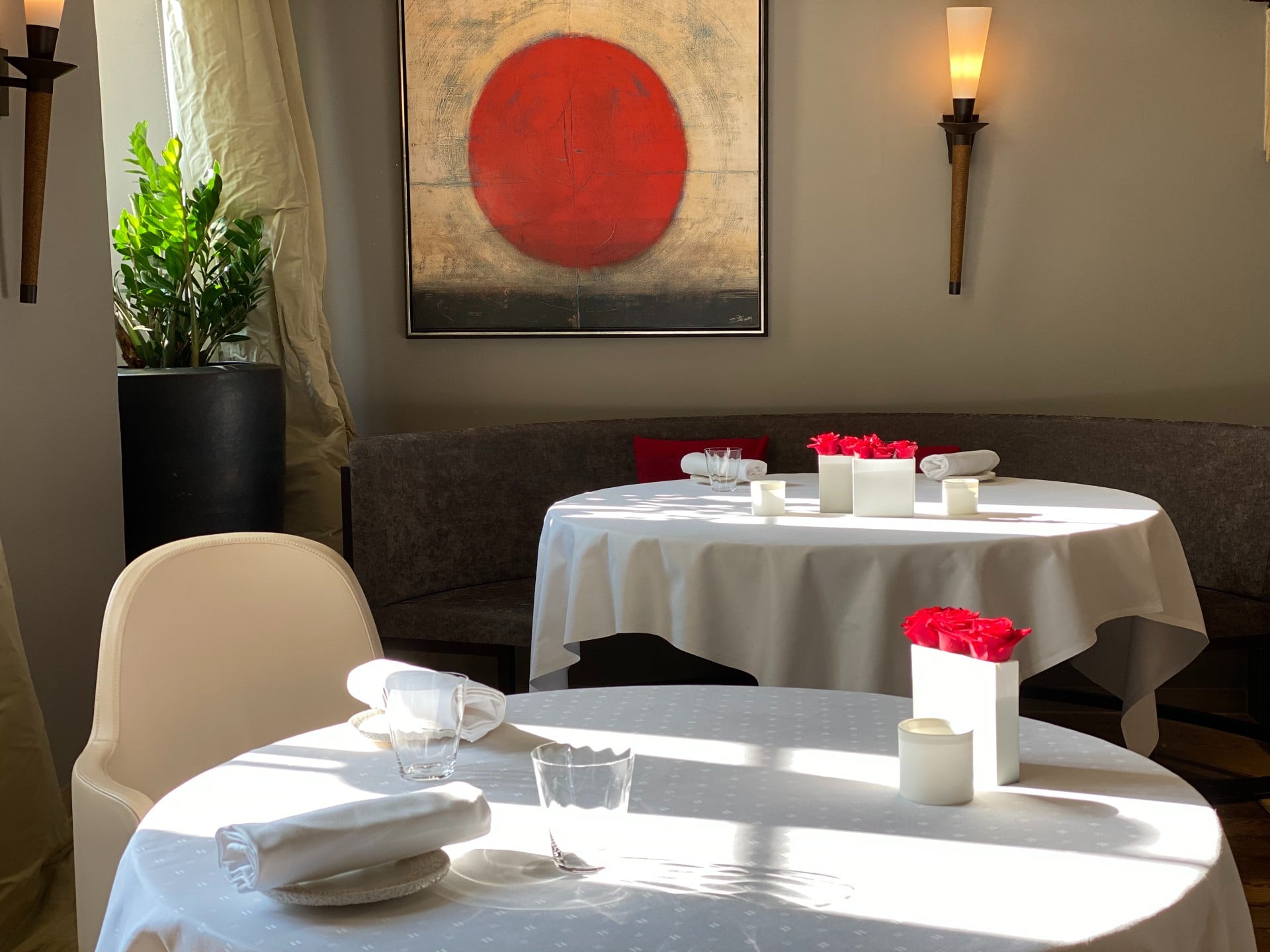 Wine culture & philosophy
The highest flowering of culinary perfection is formed by the hand-picked wines that duly underscore the authentic signature of Christian Bau. Sommelière Nina Mann reveals the many facets of the first-class wines that await their moment of pleasure in the castle cellar of Victor's Fine Dining by christian bau. Selected to match the dishes served and the individual preferences of the guests, the special wines complete the tasteful staging of the fascinating destinations.
The entire (management) team as a success factor
"They like to say that many cooks spoil the broth. Well, with us it turns into a feast from which everyone gets something."